Cars I've owned:
1993 Chysler Sebring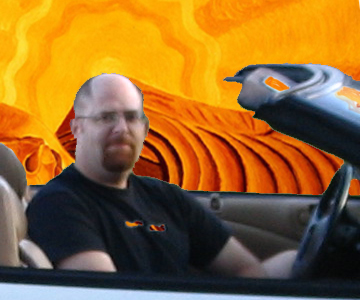 1989 Chevrolet Beretta
2004 Toyota Matrix
We bought this one new!
19xx Plymouth Acclaim
Gift from the grandparents - heavily used by me
19xx Ford Escort?
Wife's car she bought new which went through lots of adventures and was driven basically into the ground. Broken windows duct taped many times. Part of the story of how we met! Insurance drama. End of life trany issues. Twig on value cap!
19xx Subaru Something
19xx VW - Wolfsburg edition
1964 Comet
Basically my first car; established my love for convertables; lots of lessions learned with repairs.
19xx Rabbit
I should be able to dig up some pix of this psychodelic vehicle! Gideon and my cross-contry ride painted by Donnell!
Yo Tercel
Main parent's car which I learned to drive on and used quite a bit in commutter college, then bro took it to grad school
VW Squareback
Main parent's car from childhood
VW Microbus
Seem to recall some pix of this ride in DE when I was like 2YO