Index name for collection: Tree #19
Tree Species: Juniper
Style: Literati
Detail: Gift from Father-in-Law, repotted twice since.
--- BACK to main Bonsai page ---
2022-01-08:
HiRes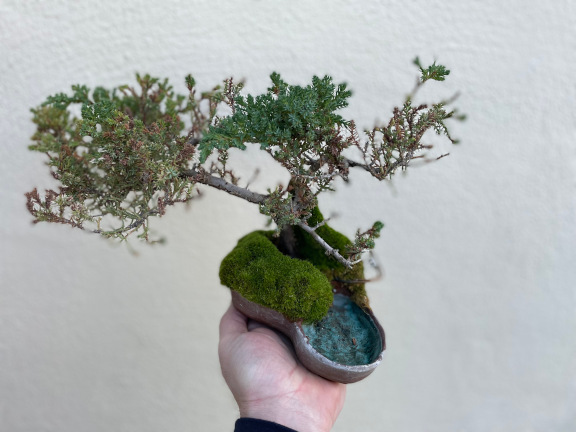 2020-04-17:
HiRes


2018-06-08:
Repot of juniper tree with original rock into a land/water pot. Previous pot now empty to right.
Pot is by "V".
HiRes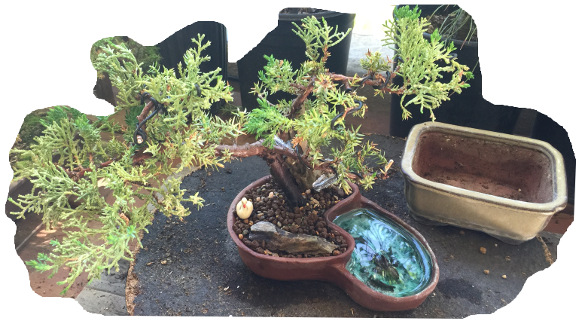 2016-11-27:
HiRes


2016-01-01:
I put it in this smaller nicer pot, and sort of made it over (same) rock, but it will never really grow like that.
HiRes



UNK:
No pix of how it was originally when I first got it. Was a gift, in a bigger plastic pot, with a gravel layer on top.