Index name for collection: Tree 16
Tree Species: Serissa japonica - Smaller mini shrub like tree with white flowers
Style: Mame (small size) / Broom maybe?
Obtained at some show as I liked the scale and flowers
--- BACK to main Bonsai page ---
2020-04-17:
HiRes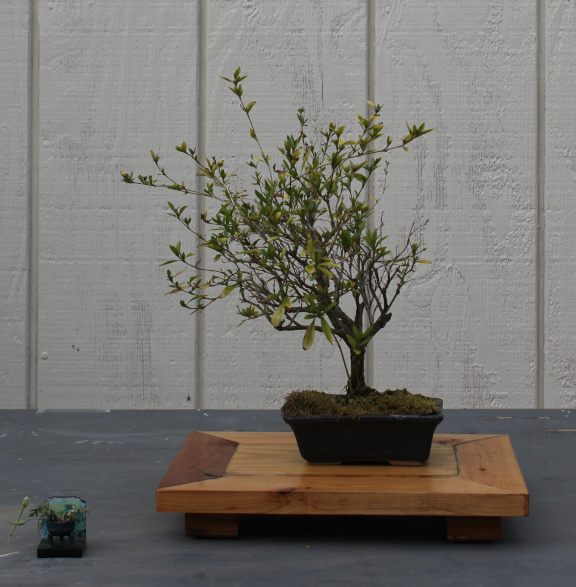 Nov 27, 2016:
HiRes
Jan 1, 2016:
HiRes
Aug 15, 2015:
Repotted into slightly smaller, but still kind of too tall, square black pot
Lots of tiny centipede things
Dark dirt like soil, but still drains well
Aug 4, 2015 SBBK first Tues workshop:
Trim back hard.
Grows up.
Can pot now as shohen.