Index name for collection: Tree09
Tree Species: Black Locust - Robinia pseudoacacia
Gathered: Gathered as seedling in back yard in Burlingame spring 2013
Training Plan: Pre-Bonsai trimming to grow to the ideal shape later. Style may remain as an Informal Upright Pair.
Some pix of parent tree, which I tried to airlayer
--- BACK to main Bonsai page ---
2020-04-17:
HiRes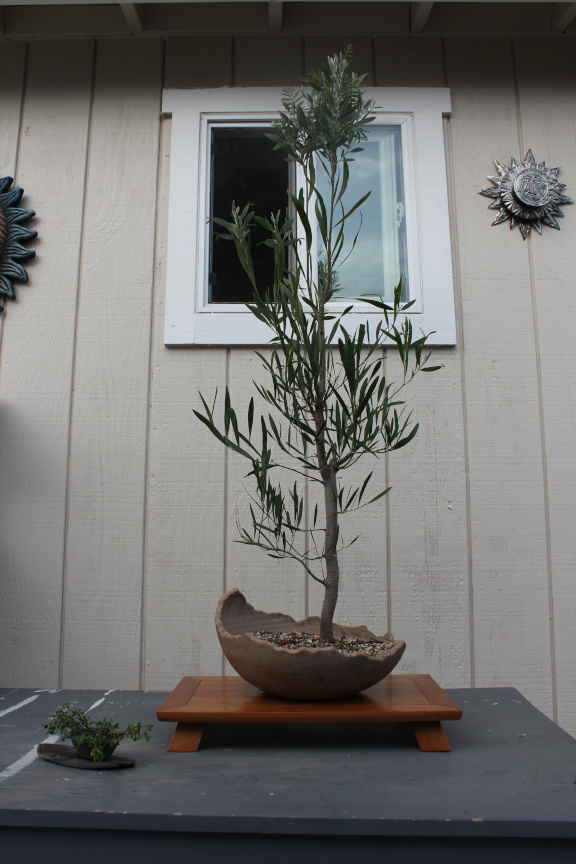 2017-02-11:
Trimmed back, air layered; plan to surgically attach all three trees togethet to get a massive base and taper.
HiRes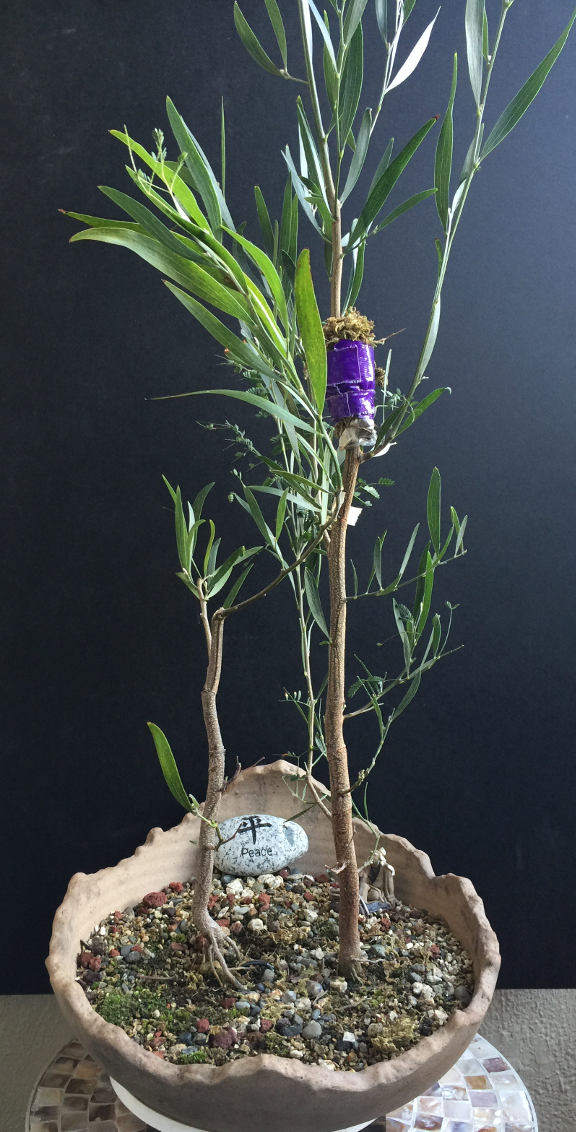 HiRes
2016-11-27:
HiRes
2016-01-01:
HiRes
2015-08-04 SBBK first Tues workshop:
Wire only for a few months to avoid wire marks.
Separate into two pots.
Let it grow!
Not a common bonsai-ed tree,perhaps due to Compound leaf!
Don't leaf trim; grow trunk for some years first. Make leaves smaller later; there is no memory or cumulative effect.
Roots need a lot of work at next repot already.

2015-03-12:
This is as close to in the ground as I've got now. Lots of earth so it's stabler tempature and moisture. Keep trimming.
HiRes TREE-09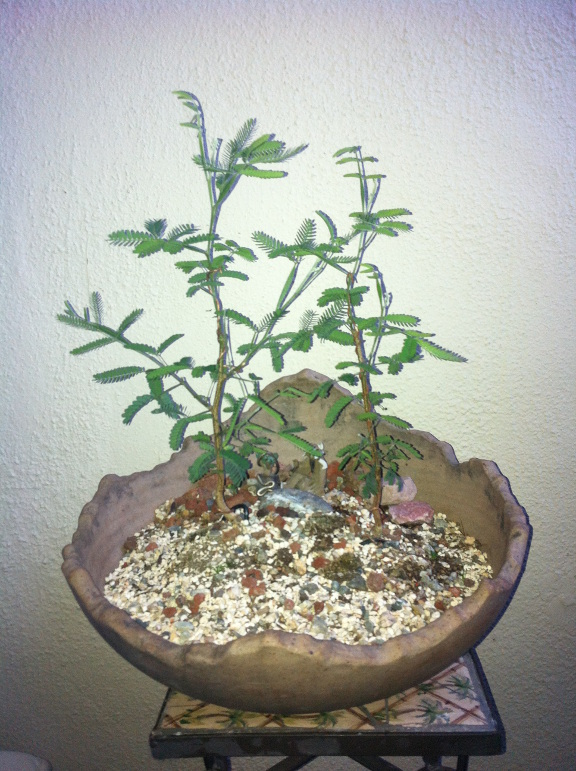 2014-11-22:
Trim trim trim.
HiRes TREE-09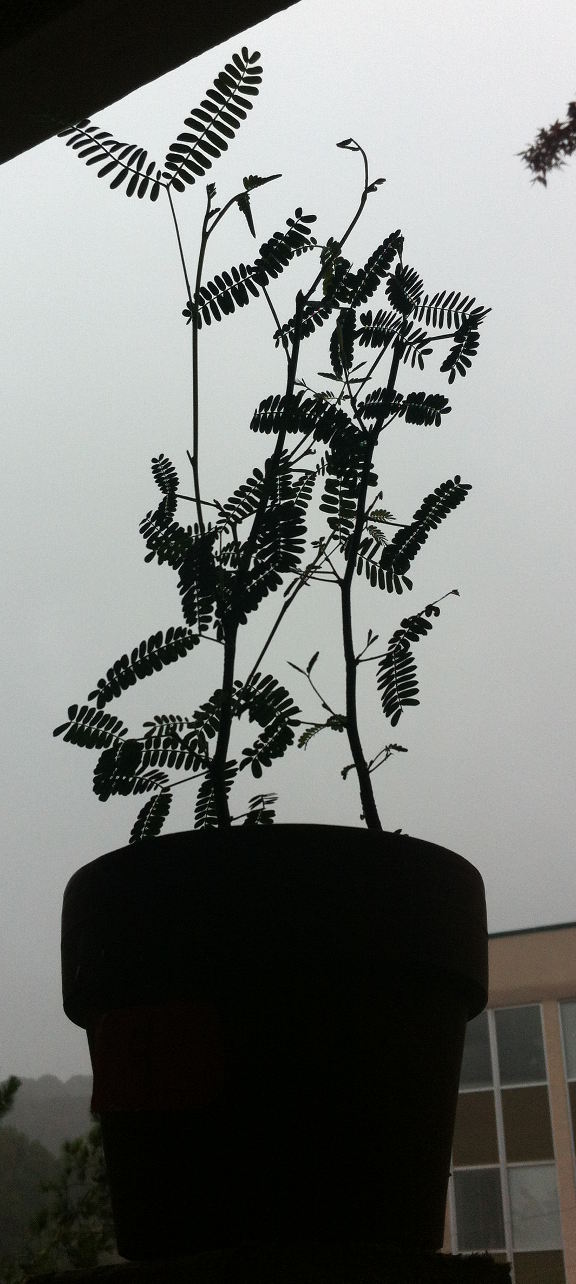 2014-08-09:
HiRes TREE-09