Index name for collection: tree08
Tree Species: Monterey Pine - Pinus radiata
Style: Informal Upright
History:
Obtained: Osh (2012 or 2013?)
Repotted maybe spring 2014 lowering the pot height a few inches
Repotted and major stlying Mar (7, 8, and 10) 2015: Lowered the pot height 3 inches; Halfed trunk; Shaped top by trimming and wiring new leader / apex and open branches, figuring out 'leaf pads'.
Spring (March) 2017: Re-potted; halfed the root height again and left the plastic pot!
--- BACK to main Bonsai page ---
2022-01-08:
HiRes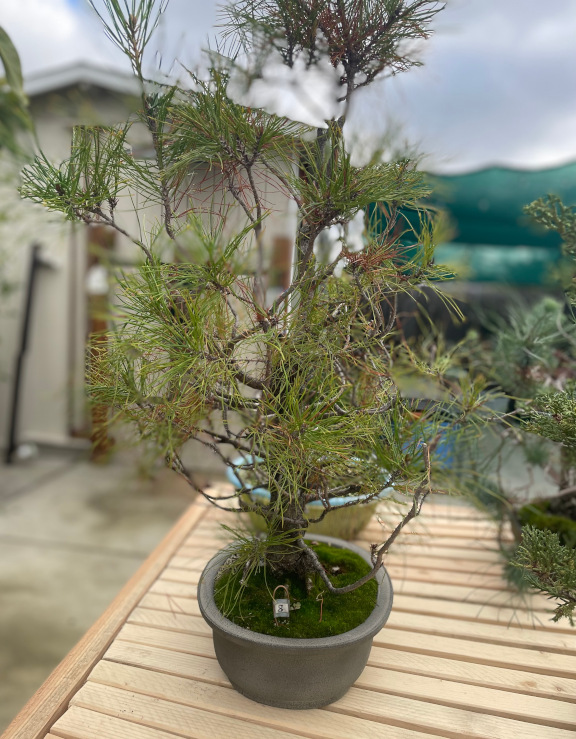 2020-04-17:
HiRes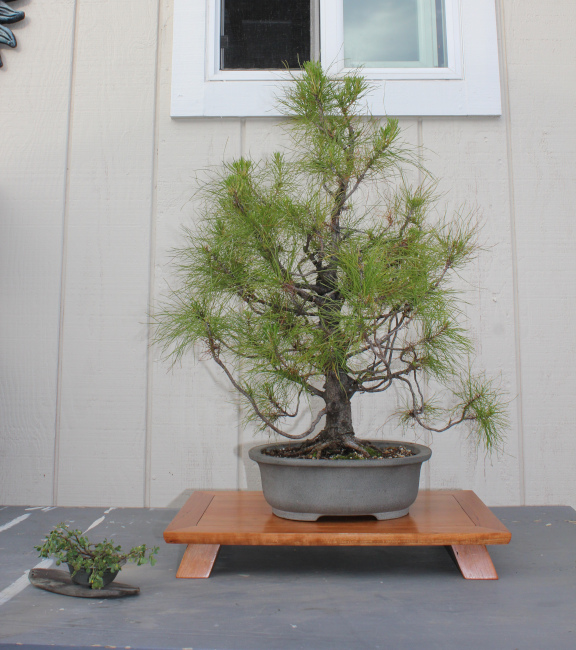 2019-07:
Styling: Annual: de-candleing ; cutting back to buds/branching

2017-03-04:
HiRes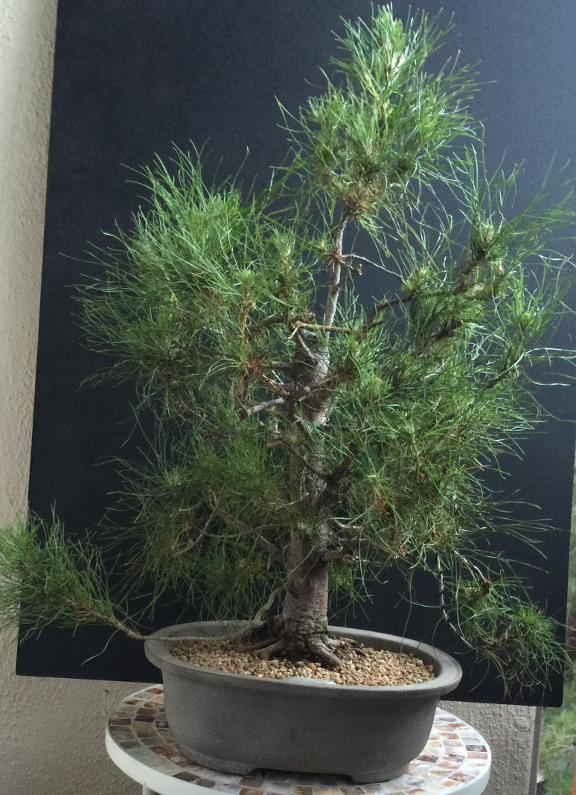 2016-11-27:
HiRes


2016-05-03:
Some styling.

2016-01-01:
HiRes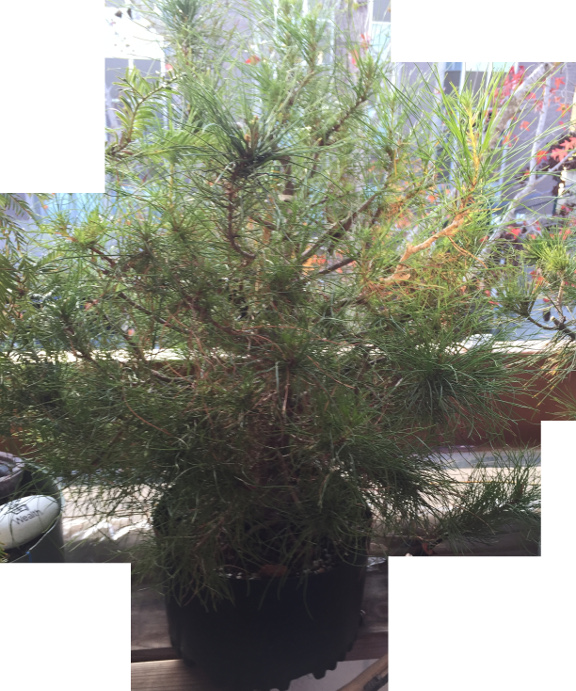 2015-03-10:
HiRes TREE-08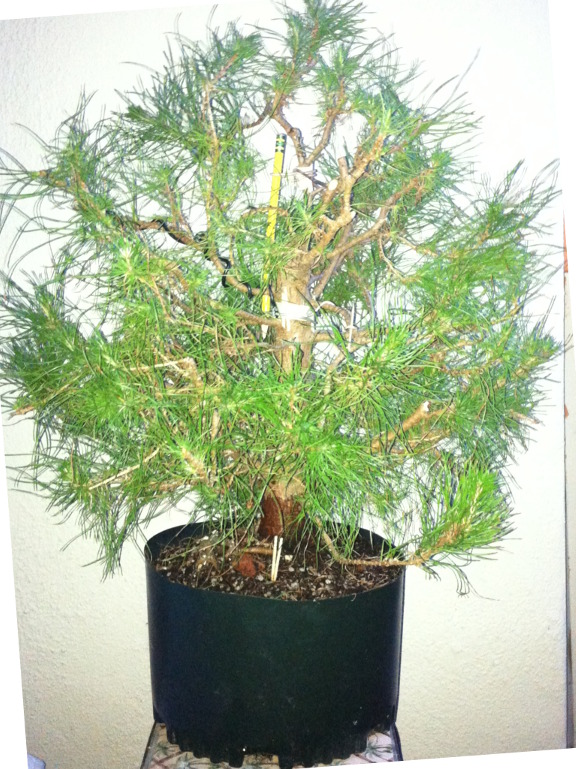 2014-08-09:
HiRes TREE-08