Index name for collection: Tree #4
Tree Species: Coast Redwood - Sequoia sempervirens
Style: Informal Upright
History:
Sign detailed it was collected/potted Feb 10, 2010
Won in SBBK auction April 24, 2013

There was a three man Boxwood Demo that night and it was the 30th birthday of SBBK
Maybe the tree was like 8 feet tall or something and that top was lopped off and rootball trimmed, into like a 1 or 1.5 gal pot
One assumes the donater had the thought that someone would do some carving etc

March 9, 2014 Some carving and trimming - lowered apex and tried to carve taper at the top and run a new apex up a carved groove
Some yellow neddles winter 2014/2015
March 15, 2015 reduced root height, removed dead root, (need a large rectangular unglazed pot)



--- BACK to main Bonsai page ---

2018-03-11:
Repotted from plastic to real pot.

2018-02-28:
Wired branches, made 'em down exiting trunk and straight. Removed all crotch and tiny and "redundant" branches. Flipped to ~15 degrees off of old rear to be new front!

2018-01-20:
HiRes



UNK:
Tiny mushroom in a Redwood bonsai after three days of rain in the Bay Area.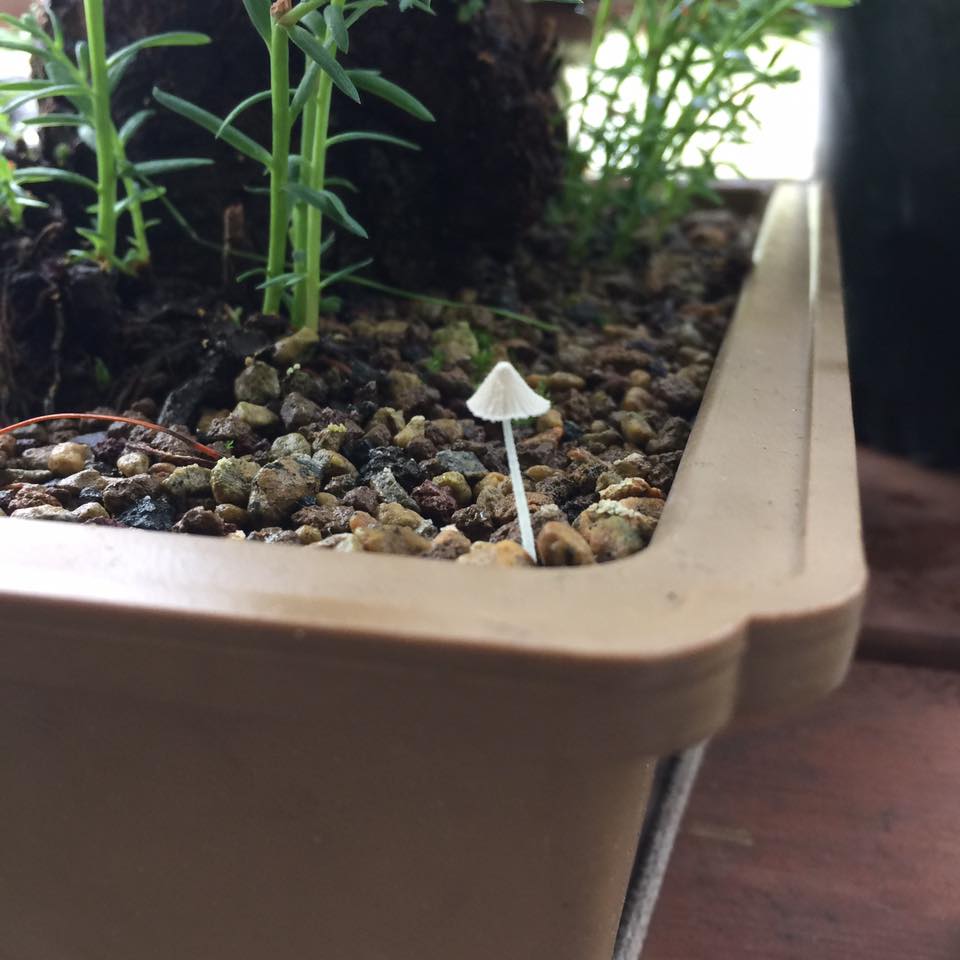 2017-xx-xx:
Added two Tillandsia ionantha (Mexico). (Tropical tree canapy rootless plants / sky plant/ air plant.)

2016-11-27:
HiRes

2016-11-27: Offspring!
HiRes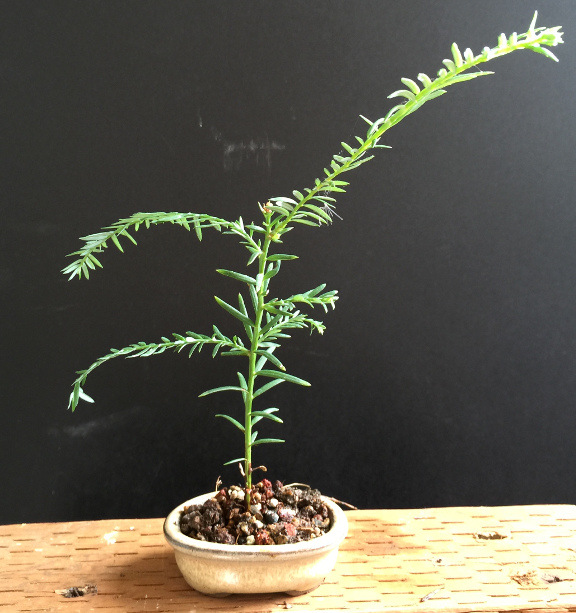 2016-01-01:
HiRes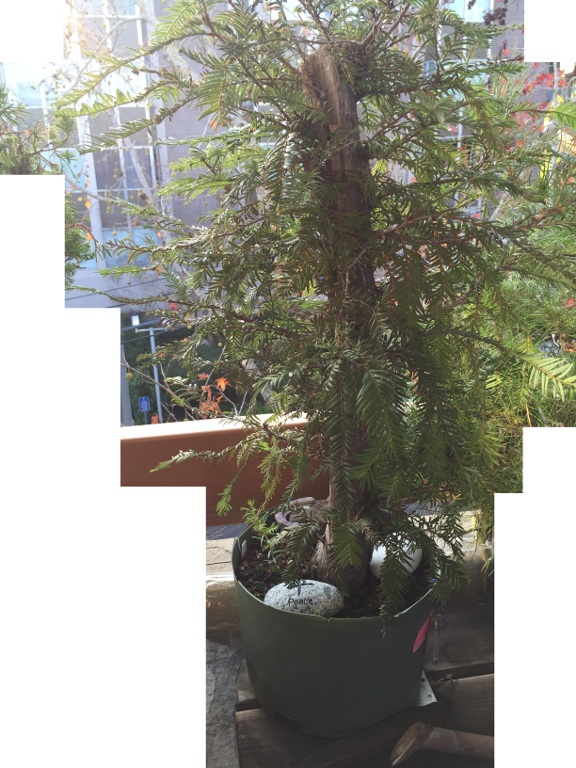 2014-08-09:
HiRes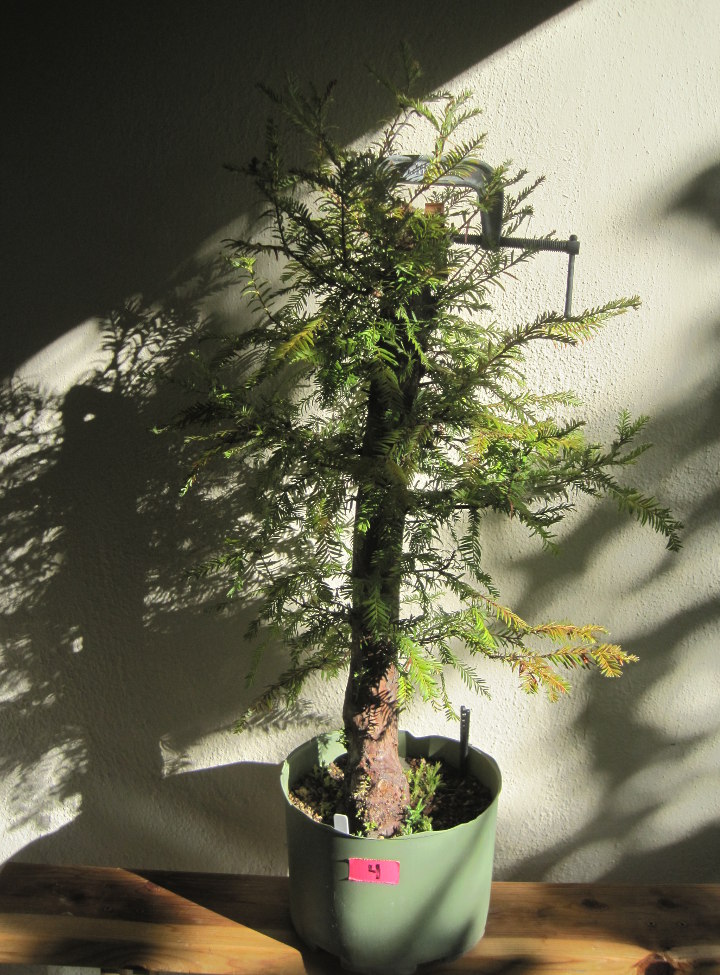 2013-06-08: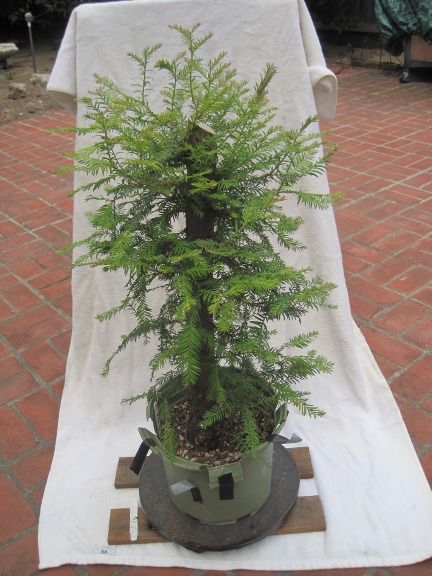 2013-04-24: