Tree: Western Redcedar, Thuja plicata
Status: Deceased.
Obtained: (Not sure where I got this. Maybe) bought it for $15 in Redwood City at the supermarket?!
Training: Left in-pot in-ground for ~2 years. Cut back hard May 2011 - in SBBK first Tues workshop. Trimmed heartwood from insides of tops of cut branches and wired up for top tapered looks. Tree was also wired many times, had rocks hung from it, and had rocks spreading branches out.
Update Dec 2011: Sch'ed for re-potting Nov 2011 skippped as there's not enough growth and that was too late in the season also. The bark on manually tapered/carved branches does not look good. Rocks are spreading the branches of the four trunks. Is it a multi trunk - what do the roots look like? Wire is being maintained loose as needed. Mostly using pull-down cables on this one.
Update Nov 2013: Some pix from June 2013 added: verbose signage and a new air-layer to lower the overall height more. As of this writing this tree is dead - combo of lack of attention, too much sun, and not enough water I think. Sad as I liked this one and learned a lot on it.
Training Plan: Leave spreading rocks and branch pull-downs in place till maybe early spring 2012 and then take a look at the nebary and roots. Now chilling in RB.
Style Ideas:
Windblown with stumps and jin?
Loose one or more of the multi trunks?
How to get better taper at the crown in the trunks?
From http://en.wikipedia.org/wiki/Thuja_plicata: Associated with Douglas-fir and western hemlock in most places where it grows
--- BACK to main Bonsai page ---
2011-12-20: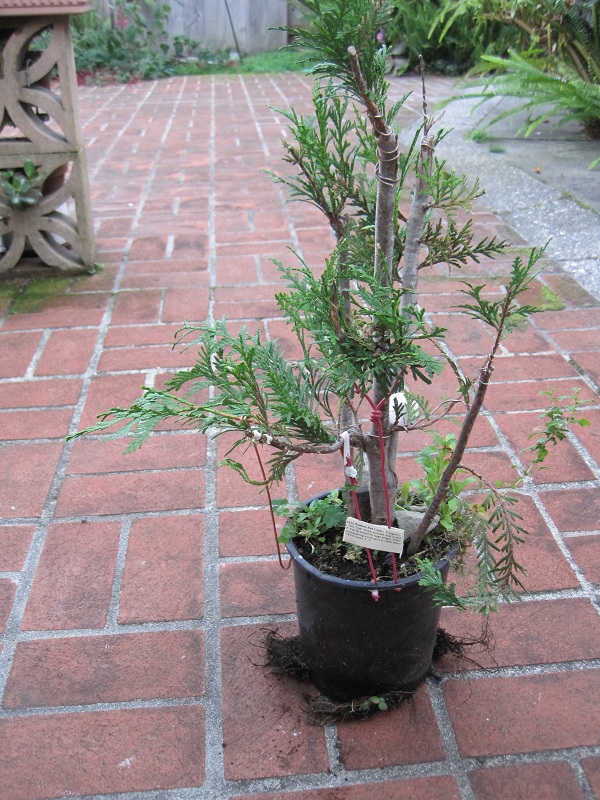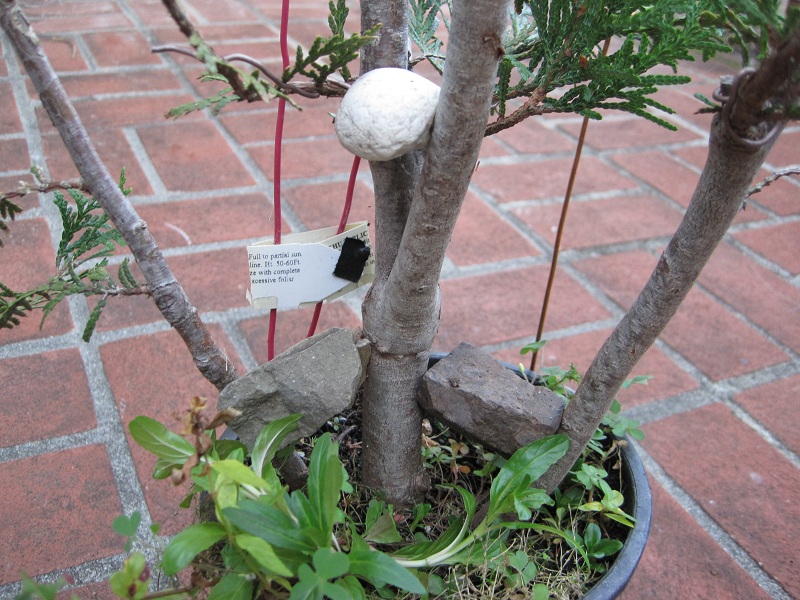 2013-06-08: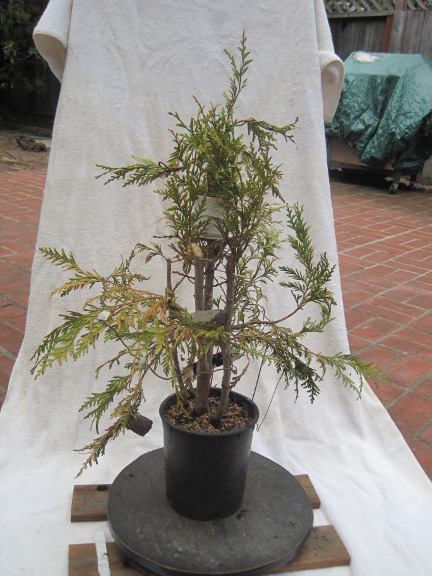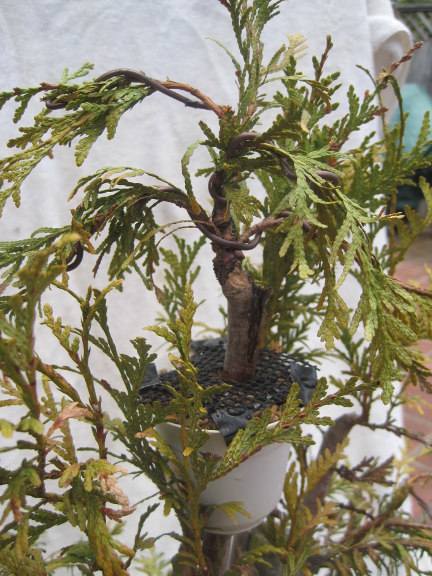 --- BACK to main Bonsai page ---