Tree: Eucalyptus (I think, but not 100%; and not sure which sub-species either...) Blue Gum?
Gathered: Nov 26, 2011. Potted: Nov 27, 2011. Gathering included cutting off most the top of the tree and a lot of the roots. Roots washed off and the tree soaked in water overnight. This could be a great root over rock! (Sorry, forgot to take any pix during potting...) Tried to cut and bend two roots. Wired trunk for support in pot. (Dry) phagnunm wrapped the roots holding in place with fallen leaves and masking tape and filled with (unwashed) diatomic earth as soil (in addition to the phagnunm.)
Training Plan: Chill in the RB for a year and if strong maybe try and do something with it. Hopefully it will adjust well and be strong and I can start to seariously train it into something nice in 2 or 3 or 6 or 10 years. Gonna need to start to do something with those four branches, but they're all from the same spot (height) on the trunk - maybe one dead, one up for the new apex, one out and up-ish, and one as a thread graft lower on the trunk for the new #1 branch?
Update Dec 2011: Don't know what to make of this... Root over rock? Thread grafts? Right now it's a think straight trunk, and an ugly hacked off top.
Pix: In the background of the first 2011-11-26 pix you can see Eucalyptus trees planted in a straight line along El Camino Real. This tree was growing in an above ground pile of rail-road bed type rock - relatively loose, like it had been buldozed into this spot many years ago along with dirt and seeds and other organics. (In the pix with the paper shopping bag in it you can see this tree is maybe 8 feet tall.) Also some fully grown tree pix I found on the web are below.
History: This tree didn't make it. I kept it alive for some time but it never fully re-estabished roots and passed.
--- BACK to main Bonsai page ---
2011-11-26: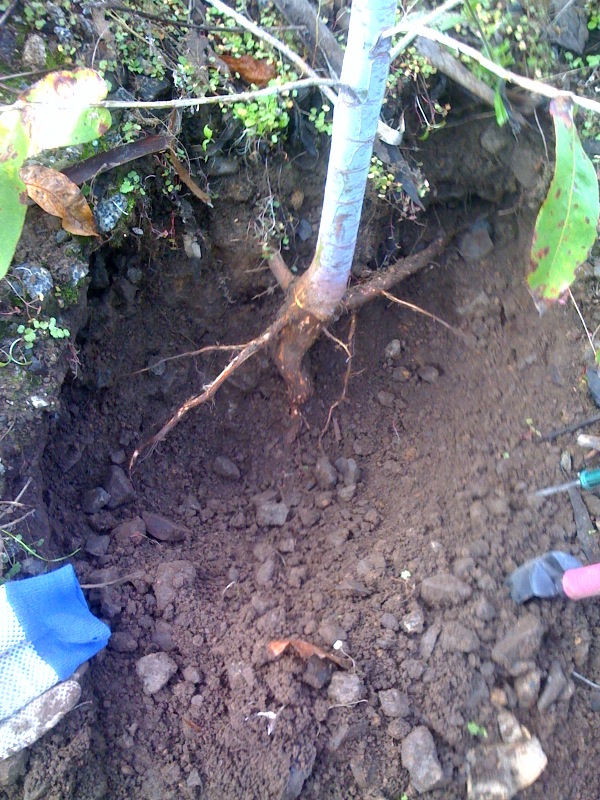 2011-12-20: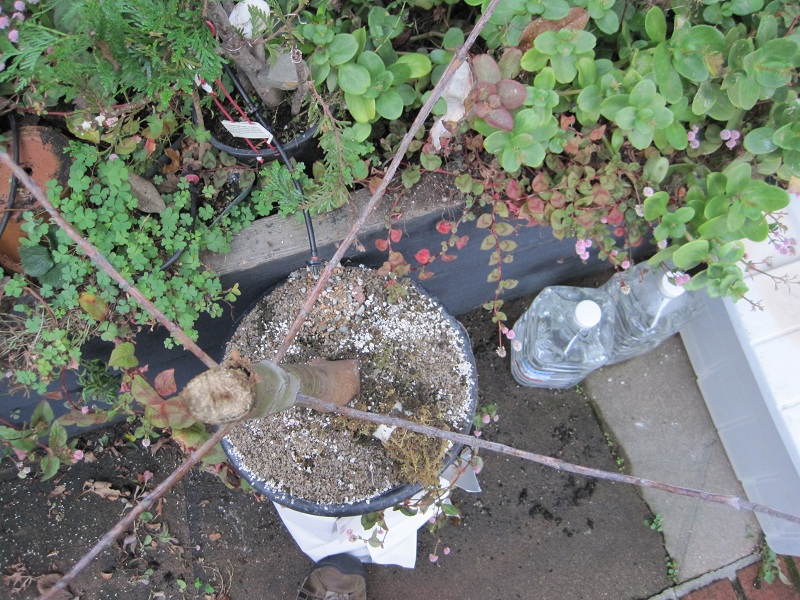 2011-12-03: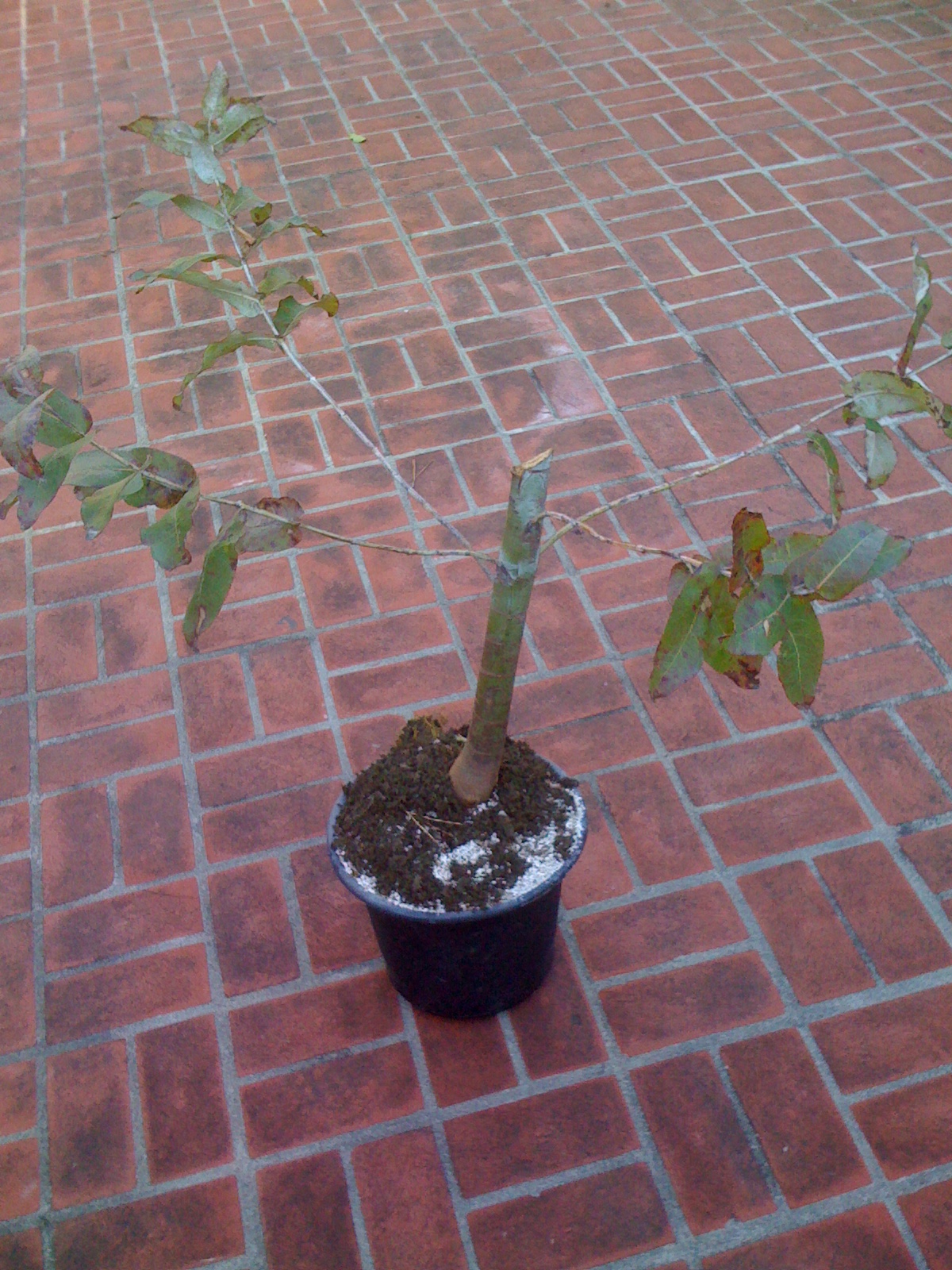 Some fully grown tree pix etc. I found on the web:
Koala Sleeping:


Might buy one like this NICI Koala 9 cm Clip Animal for use as a prop!
Here's a nice twisty trunk! (Pix from here.)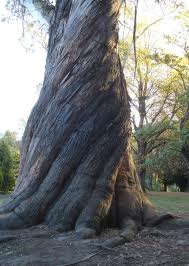 More samples of shapes: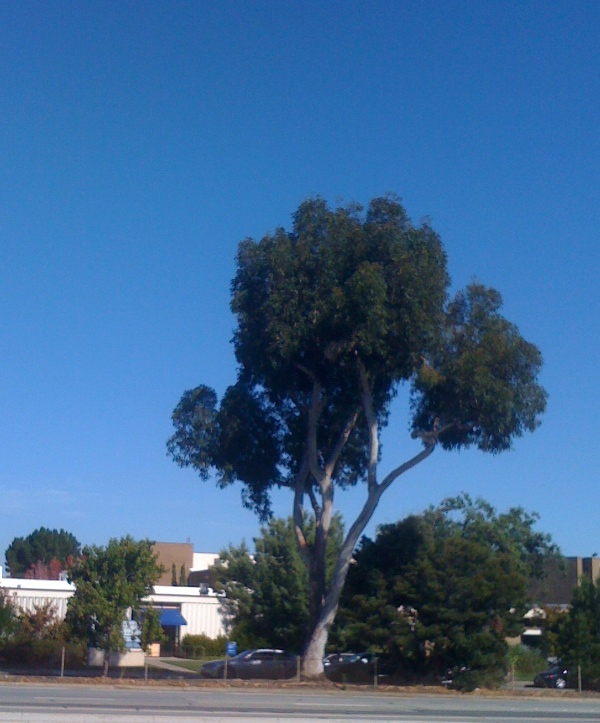 (I took this pix; it's on El Camino across from the Mills-Peninsula hospital in Burlingame.)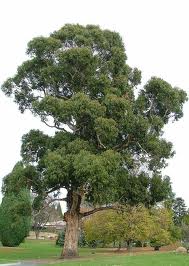 (Pix from here.)

(Pix from here.)